Improving Surveillance and Security with Smart Home System
Building a beautiful, functional home doesn't just end with shaping your living space with the latest interior design trends. With the meteoric rise of smart home systems, you can automate your entire house and make your homeowner journey much easier.
Imagine walking into your home with the lights already turned on. You have a robot vacuum that keeps the place clean while you're on a week-long vacation. Using security cameras and sensors, you can even monitor your place from your phone.
The possibilities are almost endless.
However, putting together a smart home system can feel like a daunting task. Now that there's a plethora of apps and devices in the market, how are you going to choose what's essential or not? How can you maximise your spending, especially when on a tight budget?
Fortunately, we will discuss a definitive guide to smart home technology including tips and tricks, product recommendations, and many more. Continue reading below!
Getting Started: What is a Smart Home System?
A smart home is a house where electric components like locks, cameras, appliances, televisions and switches are all connected to the Internet. This allows users to remotely control functions such as security access, lighting and temperature through an app on a smartphone or tablet. 
For instance, a smart home system can help you grant or deny access to visitors or program the sprinkler depending on the day's weather.
They typically operate through an AI control or timer settings. Thanks to these features, homeowners can automate different functions to make their daily lives more efficient. They can schedule tasks like turning on the coffee maker upon waking up or unlocking the front door when you're approaching home.
And for smart homes that function using AI, appliances can keep track of your habits and adjust the settings to suit your preferences. With the right settings, you can have your home working for you. 
Smart Home as a Surveillance System
The new era of smart home systems isn't limited to asking Siri or Alexa to play you the newest pop song on the radio. Now, they can act as a surveillance system and allow you to engineer a safe, smart space. 
Even when you're not at home, you can have access to your doorbell and get notified if someone suspicious is within your vicinity. Smart CCTV cameras can also save video recordings which can be accessed on a memory card or cloud storage. 
Let's take a closer look at this concept below.
Types of Home Security Cameras
There are two main categories of smart cameras for surveillance: indoor and outdoor. Both of them consist of subcategories such as wired and wireless, battery-powered and AC-powered, and PTZ and fixed cameras. 
Let's learn about them below:
Indoor vs Outdoor Cameras
Indoor cameras are more lightweight with a design that doesn't feel too intrusive, while outdoor cameras are heavier and come in more complex designs.
Anything that doesn't have weatherproof features fall under indoor cameras, like nanny cameras and pet cameras. Outdoor cameras, on the other hand, include video doorbells, solar-powered cameras and floodlight cameras. They're also made of durable materials like metal to withstand harsh weather conditions. 
Wired vs Wireless Cameras
Wireless cameras connect to a Wi-Fi network and store video footage in the cloud. Since you don't need cables to transmit video feeds, you can install them yourself without hiring a technician. They are also easy to take with you in case you decide to move to another location.
However, these devices use cloud storage which typically requires a monthly fee. You also need to make sure your Wi-Fi is stable since they're highly dependent on Wi-Fi strength. 
Even the slightest disruption and a weak signal can lead to lost footage once you lose connectivity, so make sure you install them within Wi-Fi range.
Meanwhile, a wired camera requires professional installation so it's hardwired into your home's electrical circuit for power. It's also less vulnerable to connectivity issues and provides consistent streaming quality.
PTZ vs Fixed Cameras
PTZ (pan, tilt and zoom) cameras can tilt up and down, pan left and right or zoom in and out depending on what angle you like. They come in two types: smart and analogue. If you have the smart one, you can control its movements through a mobile app. A special keyboard or a joystick is needed, however, if the PTZ camera is analogue. 
In contrast, fixed cameras don't move unless you physically adjust their mounting brackets for a different viewing angle. They are ideal than PTZ cameras if you have a small property. 
Smart Home Surveillance Features To Look For
Using smart home systems as home surveillance also comes with several advantages and useful features, including:
Two-Way Talk

– Having a built-in microphone and speaker allows you to check on your child once they get home from school. It's also useful for scaring off a thief and alerting them that they're being recorded. 

Real-Time Mobile Device Alerts

– Home surveillance smart cameras that can send real-time alerts to your smartphones 24/7 can elevate a sense of security.

Motion Detection

– This technology is activated by movement and can differentiate between humans and false alerts like passing vehicles. In case it detects unusual movement within your property, you will automatically receive an alert.
How To Make Your House a Smart Home In Singapore
If you're not exactly a tech-savvy person, setting up and configuring a smart home system can sound intimidating. You have to purchase smart bulbs, security cameras, speakers and sensors, and get them to communicate with each other and with you.
You also have to make sure every smart home device you buy is compatible with each other. 
Let's be honest: That can take a huge chunk of your time and money—which is less than stellar for homeowners who don't have much money to spend. 
To help you get started, we've put together some helpful tips that can help you make informed decisions when making purchases. Check them out below:
Choose Your Ecosystem
Before you start shopping for smart home devices, make sure that you pick your preferred ecosystem first. 
Here are your main options for an ecosystem: Amazon Alexa, Google Home and Apple Homekit. For starters, consider the brand of all the devices you currently use. For example, if you're a fan of Apple products like iPhones and Macs, the Apple Homekit is the obvious choice. 
On the other hand, Google's Home platform is a good choice if you use an Android phone. Let's quickly discuss them for more context:
Amazon Alexa
Since Amazon Alexa had the upper hand when the smart home scene was just emerging, it's not surprising that it's the most popular hub in the market. It has the widest range of compatible products that include lights, TVs (Fire TV Cube and Fire TV Editions) and thermostats (Ecobee4), among many others.
One of the biggest benefits of using Amazon Alexa is it supports a vast library of Skills and third-party integrations. This allows users to control several devices and services using voice commands. 
Google Home
One of the biggest reasons for Google Home's success is its voice assistant called Google Assistant. Its response to voice commands is surprisingly swift, has a conversational way of speaking and follows complex commands that neither Siri nor Alexa can understand. 
This is because its Assistant is powered by Google Search. You can ask anything under the sun and expect to get an accurate answer in seconds.
All Android phones are also equipped with Google Assistant, which can practically do everything like answer calls, play music and get news updates.
Apple HomeKit
Apple HomeKit is considered the most restrictive of the three ecosystems. Since Siri is exclusive to Apple products, you are required to own either an iPhone or an iPad. 
But what the Apple HomeKit can offer you is its top-notch privacy. Apple directly collaborated with home accessory manufacturers to ensure that data transfer between smart home devices and Apple products is encrypted. With end-to-end encryption, you're guaranteed that there's no unauthorised access to your devices. 
Of course, there are other options aside from Google Home, Amazon Alexa and Apple Homekit. You can try an open-source platform like Home Assistant, Samsung's SmartThings or Tuya's Smart Life.
Understand Compatibility
Imagine spending a huge sum of money on smart home devices and finding out they're not compatible with each other. You lose valuable control and install various apps for every device, which can get incredibly frustrating and complicated.
Just like in relationships, compatibility matters in smart home systems, too.
Fortunately, understanding compatibility in smart home systems is now easier with the emergence of Matter. It's unifying, IP-based connectivity that was developed by tech giants like Google, Apple and Amazon ecosystems. 
With Matter, you won't have to worry if your preferred platform supports a product. Even if you have combined products from different ecosystems, they finally have a way to efficiently communicate with each other. 
Make sure that you stay updated on brands announcing compatibility with Matter! Once you have these devices, all you need is a single app like Google Home or the Home app on iOS to control your devices.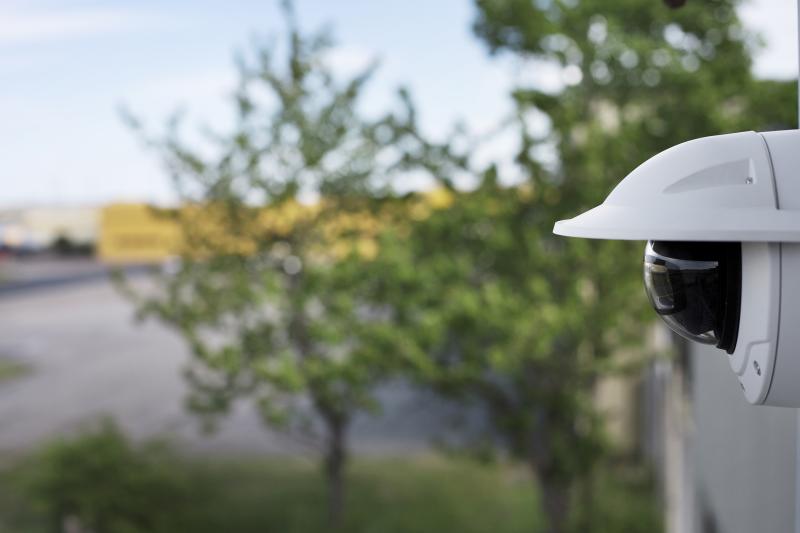 Install The Most Fundamental Smart Home Devices
We understand that it might take you a long time to finalise your checklist of smart home devices. However, it doesn't have to be that way. You can just always stick to the essentials, which include the following:
Home Security 
Gone are the days when you'd be paranoid about leaving your house unattended. Now, whether you're off to work or on a holiday break 3,000 miles away from home, you can implement home security and protect your valuables.
Smart home security devices can comprise a whole system or a single device, depending on your needs and preferences. Some of them require professional installation, while others only require DIY. 
Some devices allow you to do the monitoring yourself, while others oblige you to pay a subscription fee to have your residence monitored 24/7.
An example of this is video doorbells. Instead of looking through a peephole, you can use your smartphone to see who's standing on your threshold. You can finally see who's your unexpected visitor without going all the way to your front door. 
You also have smart security cameras that can be installed nearly anywhere. They come with built-in motion sensors, spotlights, two-way audio and more. As for their motion sensors, they are smart enough to overlook packages, cars and falling leaves. 
And if there's ever an actual threat within your vicinity, you will be notified through your smartphone.
Smart Lighting
One of the easiest ways to build your smart home system is to start with smart lighting. Brands like Kasa and Philips Hue produce lasting LED bulbs that can fit right into your existing sockets at home. 
These smart bulbs can be remotely operated using an app. You can control the brightness, colour and colour temperature as well as create schedules for turning off the lights. They give you the option to connect them to your voice assistant so you can instantly give commands.
Some sophisticated brands also use GPS in your smartphone. They can tell if you've already left your room and adjust the brightness accordingly. 
Smart Temperature Systems
Another smart home essential is the smart temperature system—an efficient way to heat and cool your home. 
A great example of this is the smart thermostat company Nest which made a 'learning' thermostat in collaboration with Google. Through data collection, it automatically adjusts the thermostat based on your preferences and habits. It keeps track of your daily schedule and programs itself to help you save energy in the process.
Moreover, you can get monthly reports about your energy usage. This will help you figure out if you're going over budget and manage your electric bills efficiently.
Smart Appliances
Vacuum cleaners, televisions, washing machines, fridges—any home appliance can be a smart home device. 
Let's give you an example. Samsung has released a sophisticated washing machine in the market that can make laundry easier and more convenient. You won't have to spend hours reading the manual just to understand what a certain button does. Using their smartphone interface, you can choose the kind of wash you like with just one press.
Another popular smart appliance is the refrigerator. Samsung also created a groundbreaking smart refrigerator that comes with a vertical flatscreen television attached to its door. 
This is where you can track the contents of your fridge, their expiration dates and shopping lists, to name a few. You can even watch TV shows while you're preparing dinner for the whole family!
Smart Home System: Understanding Its Pros and Cons
According to the 2022 Statista Singapore Smart Home Outlook, approximately 33.4% of households in Singapore have embraced home automation. The figure is expected to skyrocket in 2026, with an increase of a whopping 67.8 per cent. This proves that more and more families are making their homes smarter as the years go by. 
It has transformed the way we live, work and rest by automating every task that used to take too much of our time.
However, just like any other technology, smart home systems have their own pros and cons. Let's discuss them below:
Pros
Convenience At Your Fingertips
There's no denying that smart home systems offer an unparalleled convenience that you won't find in conventional residences. With just one press of a button or voice commands, you can adjust the lights and temperature of your home. Sometimes, your presence alone is more than enough!
Smart home systems can be configured in a way that meets your specific needs, whether dimming the lights before your bedtime or turning up the thermostat when you come home. 
Get Notified In Case of Emergency
Now that smart home systems are getting more accessible, you don't have to depend on your dogs and neighbours anymore to look out for your home. 
For example, if a burglar breaks into your property, you will be notified through your phone that an unauthorised person has gained access. You can also invest in internal and external security solutions that allow security companies, fire stations and local police departments to monitor your home. 
Energy Efficiency
Smart home systems are also known for helping homeowners save energy. 
Let's say the winter season has begun. If you use conventional heating devices to keep your house warm, you will either heat too little or too much since it's hard to estimate the right temperature with old thermostats. 
But when you switch to a smart one, you'll likely keep the temperature at a constant level. You will prevent excessive heating and help you save large amounts of energy down the line.
Higher Resale Value
Did you know that having a smart home system can drastically increase your home's overall resale value? Consumers are willing to pay bigger prices if that means a property comes with smart home features like climate control, entertainment, appliances and smart security!
Some insurance providers will also reward you with incentives. They will reduce your premiums since a smart home can minimise damage and reduce the number of claims submitted by a policyholder.
Cons
Internet Outages
One of the biggest challenges of integrating smart home devices into your household is their dependence on a reliable internet connection. What happens when you live in an area where internet outages and poor connection are common
Chances are, your smart home devices will have a hard time responding to your commands. You won't also be able to control them when you're away from home since connecting with these devices without proper Wi-Fi is almost impossible. 
Installation Costs
Smart home systems may have become more affordable over the years, but the initial installation costs can break the bank. Depending on the smart home devices you're planning to buy, the costs can amount to thousands of dollars.
That's why you should do your own research and see what works best for you. Don't just buy a product for the sake of buying it! Make sure it will help you build a smart home that fits your needs and daily routine. 
Final Thoughts
There's no denying that the future of smart home systems is promising, especially since more people are adopting IoT automation into their homes and workplaces.
All you have to do to get started is figure out what you need, whether it's in terms of security, entertainment or energy efficiency. Remember that there's no one-size-fits-all template that would serve every home or office in the country, so make sure you know what you want.
That's why D-Ron remains committed to helping clients build smart home technologies that can make their lives easier and better. If you're ready to enhance your home's comfort, security and functionality, D-Ron is just one call away.
Don't hesitate to reach out to our talented team of security and surveillance professionals. We'll gladly connect you with an expert who can give you solid recommendations when building your smart home. Get in touch with us today!
FAQs
What is a smart home system?
A smart home system refers to the network of devices on your property that you can remotely control from a central hub. It has various types of connectivity protocols like Wi-Fi, Bluetooth and Zigbee, among others.
How does a home surveillance system work?
Home surveillance systems capture real-time footage of your property which can be viewed through a smartphone, tablet or computer with an internet connection. They send you alerts, detect motions and help you keep an eye on things from anywhere. 
What are the advantages of living in a smart house?
The advantages of living in a smart house are energy efficiency, increased security, higher resale value and convenience.
How can you make your home smarter?
To make your home smarter, here are some tips you should consider:
Choose from one of the three main ecosystems: Apple HomeKit, Amazon Alexa and Google Home.

Make sure your Wi-Fi connection is reliable.

Install the most fundamental smart home devices like home security, smart lighting, smart thermostats, smart plugs and smart appliances.
About D-Ron
We realise how important it is for organisations or private residentials to protect themselves against theft, losses, accidents, and more. That's where we come up with our security solutions, which empower them with higher protection.
By collaborating with remarkable brands, we're able to provide beyond-ordinary surveillance solutions. Thanks to smart algorithms, organisations or private residentials can immediately take action in the case of threats or accidents in their areas.
Lastly, knowing everyone has unique security needs, we offer a personalised approach to each client. Request a demo and see what D-Ron can offer you with.